NBK's First Game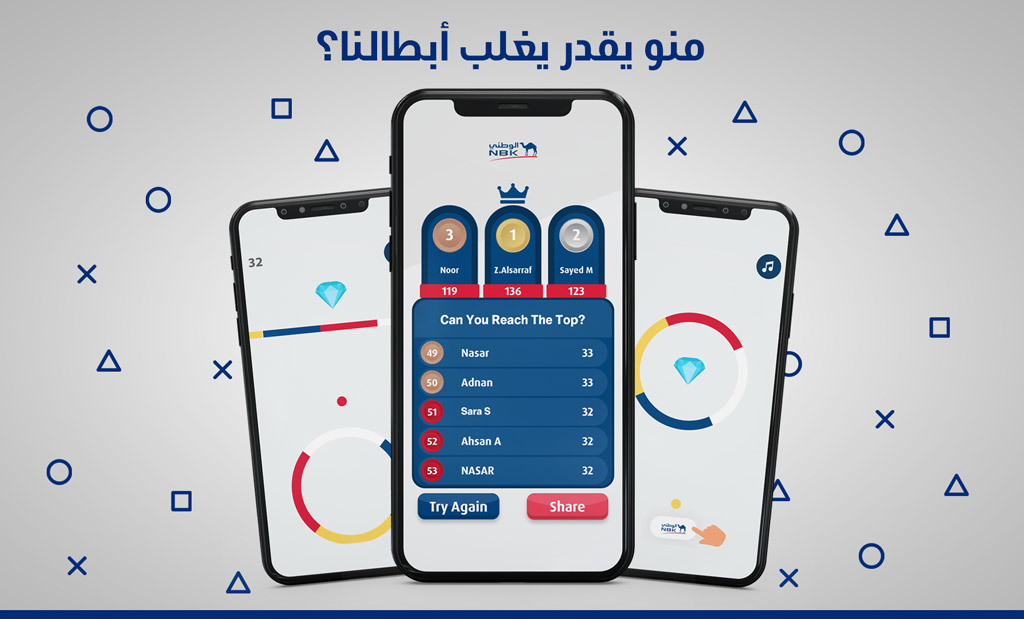 This is one of my favorite projects that I worked on. We wanted to stand out from the competition and do something relevant to today's customer behavior. Hyper-casual games were trending globally and millions were enjoying quick casual games.
So we worked with an agency to develop a fun and quick game (which I personally got addicted to playing). Best of all, the game was web-based so there was no need to install anything, everything was instant.
To play the game click [here].